Over the last 10 years, the amount of waste being produced by the BVI has tripled and the unfortunate reality is that the majority of the nation's trash is burned in large dumpsites in the open air, causing major environmental and public health concerns.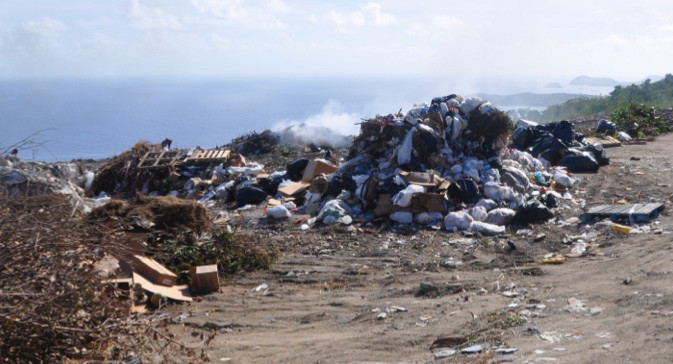 Unite BVI from inception has remained committed to investing in supporting initiatives that advance environmentally sustainable and ethically responsible for both people (public health) and planet (environmental health) ways of managing waste in the BVI. We have made a series of philanthropic investments that have helped to catalyze the first-ever national recycling programme in the BVI, The WE RECYCLE programme. This would not have been possible without our incredible non-profit partner Green VI, The Department of Waste Management (Ministry of Health & Social Development, Government of the Virgin Islands UK) and the BVI's hardworking local recycling entrepreneurs.
Initially the WE RECYCLE programme started by targeting three major waste streams: glass, aluminium and plastic, with the goal of reducing waste going to local landfills by at least 30 – 35%. Over time, the hope is to find recycling and upcycling solutions for additional waste streams in an effort to divert as much waste as possible from being burned.
The ultimate vision however is that (through education and public outreach) we as individual community members choose to change our behaviours as consumers in a way that reduces the volume of waste that is being produced.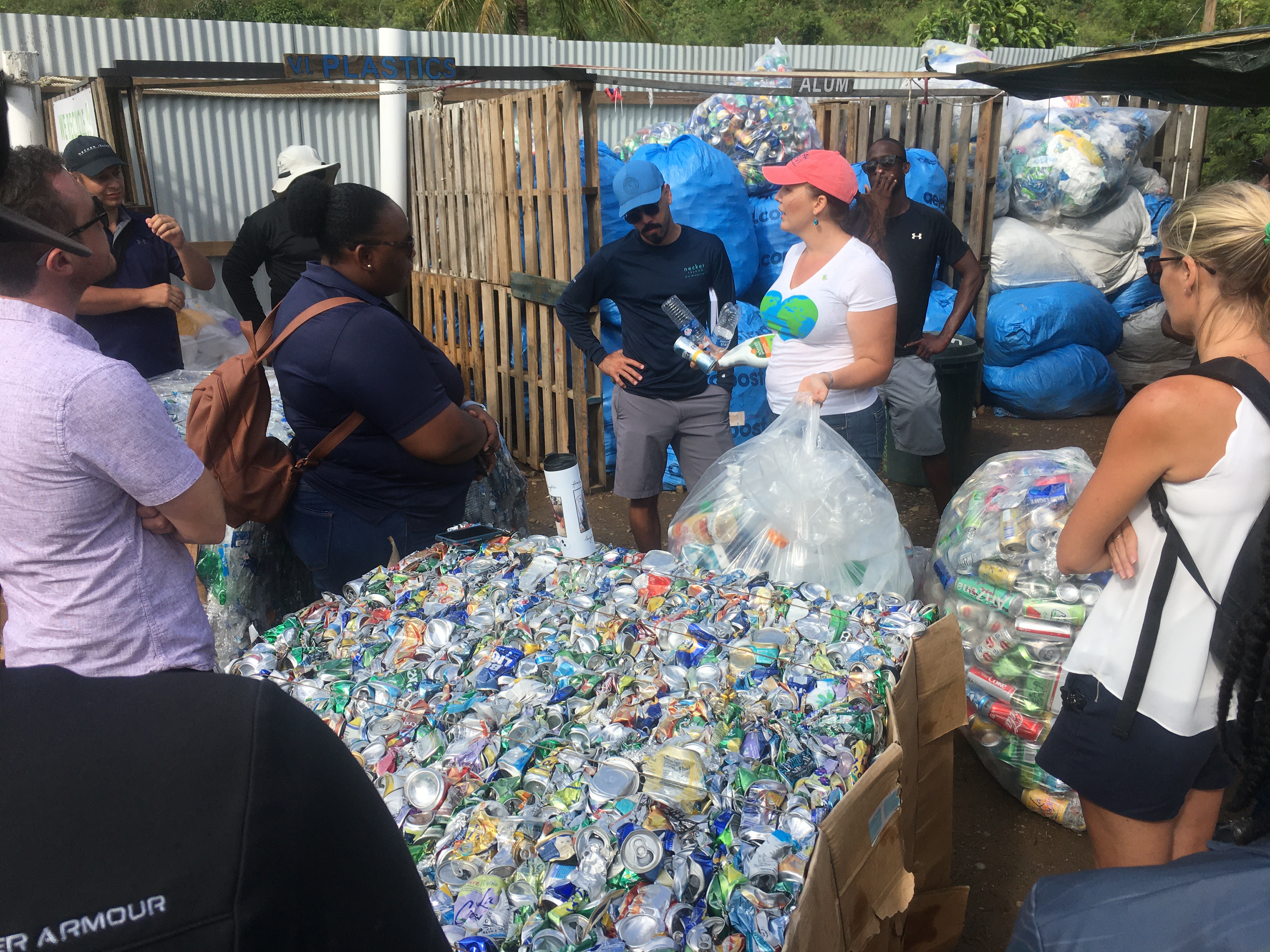 Here in the BVI we have clear reminders of the interconnections between how we treat our planet and how it affects our existence... it is hard to ignore extreme weather events like Hurricane Irma that catastrophically impacted every single person's life in 2017 and left the country's infrastructure devastated facing years of recovery.
This only comes from an understanding of the gravity of the challenges that we (humanity) is facing due to global issues affecting us all: climate change, plastics choking the life from our oceans, threats to our ecosystems such as critical habitat loss and pollution putting species at risk, etc...
It is education and outreach efforts of our partner organizations like Green VI, Ocean Unite and Virgin Unite that help bridge the narrative and understanding of the connection to carbon emmissions based on unsustainable waste and energy practices and climage change that causes our ocean temperature's to rise, fostering the right conditions for stronger hurricanes, coral bleaching and ocean acidification due to pollution ravaging our delicate ocean ecosystems.
Green VI has been an excellent partner in providing consistent and clear public education that inspires, invites and empowers each member of our community to be engaged as active global citizens who want to be part of the solution to global challenges like climate change through personal (household) behaviour change.