In September 2017 we watched in horror as Hurricanes Irma and Maria tore through the Caribbean, causing destruction to everything in their path.
Despite suffering extreme physical damage, the British Virgin Islands are not devastated. Just days after the event, the BVI community displayed unfaltering resilience and determination to rebuild their home and make it stronger, smarter and greener than before.
There is a long journey ahead, but the spirit of the people is stronger than ever.
What are we doing?
Since Hurricane Irma, Unite BVI, Virgin Unite and Virgin Limited Edition have committed over $2m to charitable projects and initiatives across the BVI, including $900K of the BVI Community Appeal Funds.
UNITE BVI continues to play a critical role in encouraging and coordinating government, community and donor collaboration so that money, materials and expertise go as quickly as possible to where they are most needed.
We are now also focused on the long term recovery to support the government in building a "stronger, smarter, greener, better BVI".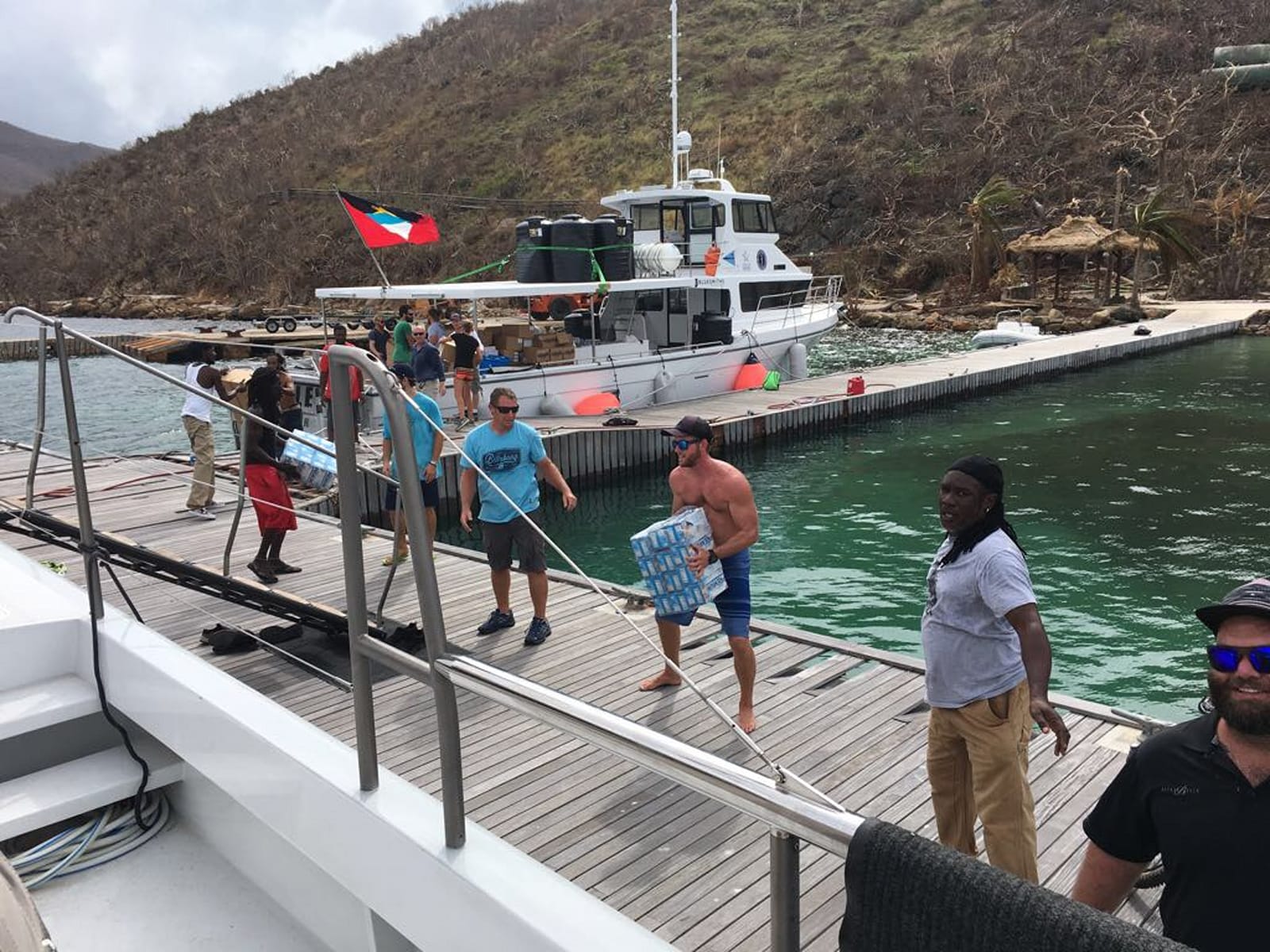 The BVI Community Support Appeal has raised an amazing USD $2.5million to date and we are so thankful for everyone's support. Unite BVI and Virgin Unite have committed $900K of this funding to projects, and we continue to develop programmes across the BVI where funds can be effectively deployed.
We are mainly focusing on three areas which will assist with the long term reconstruction of the BVI. We're helping with education through the rebuilding of schools and by using technology to support teachers and students. We're helping encourage entrepreneurship through training programmes and a micro loans programme, and we're working with a number of organisations to identify projects which support making the region more sustainable and climate resilient.
We are working hard across a number of projects, specific examples of which are outlined below. We'll continue to keep you updated on other projects going forward.