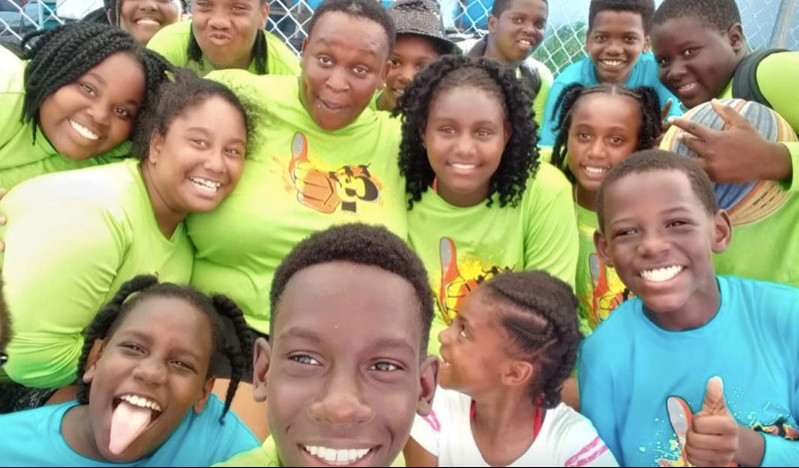 Supporting Local Youth Programmes
Unite BVI is a proud supporter of wonderful youth programmes like YEP (Youth Empowerment Project), M.A.L.E. (Mentoring Anointed Leaders Everywhere), F.E.M.A.L.E, Write to Read, STARC, Igwe Swim School, KATS, BVI Swim School, ACEing Autism and The BVI Archery Association (to name just a few!)
Creating Opportunities for Youth to be Inspired
From time to time incredible guest speakers, world renowned performing artists, activists and experts in specialized fields travel to the BVI to attend events on Necker Island. Unite BVI is always excited to bridge opportunities to either bring these inspiring individuals into the local community to speak to youth or to bring students and arising local community leaders to Necker to participate in the events in which they have travelled here for.
Here's a brief list of phenomenal world changers who Unite BVI has been proud to have either brought into our communities to inspire youth or with whom students have had the opportunity to travel to Necker to listen to:
Emmanual Jal (Former Sudanese child soldier, now spoken word artist, mucisian and motivational speaker)
Ndaba Mandela (author, mentor, spokesperson, entrepreneur, political consultant, and the grandson of Nelson Mandela!)
Karl Lokko (former gang leader turned activist, poet, influencer, public speaker, youth mentor)
Martin Luther King III (international human rights advocate, the oldest son and oldest living child of civil rights leaders Martin Luther King Jr. and Coretta Scott King)
Tshering Tobgay (Former Prime Minister of Bhutan, climate activits and humanitarian)
Sylvia Earle (American marine biologist, explorer, author, lecturer andNational Geographic explorer-in-residence since1998)
Phillippe & Ashlan Cousteau (diver, sailor, pilot, photographer, author, director and cinematographer specializing in environmental issues, with a background in oceanography. Phillippe was the second son of Jacques Cousteau and Simone Cousteau)
...the list goes on and on!